november 24,2013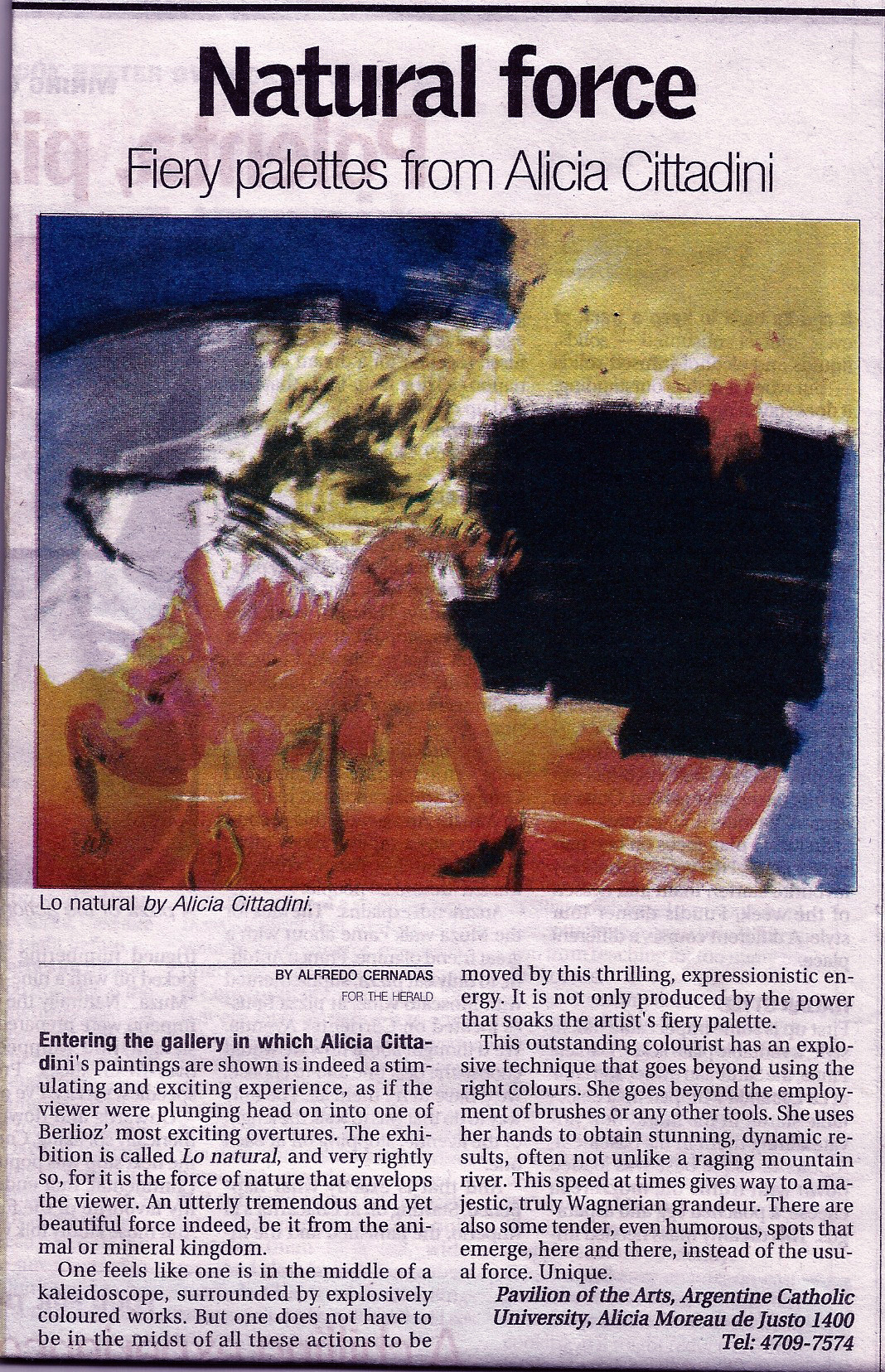 Natural force
Fiery palettes from Alicia Cittadini
By Alfredo Cernadas


Entering the gallery in which Alicia Cittadini's paintings are shown is indeed a stimulating and exciting experience, as if the viewer were plunging head on into one of Berlioz' most exciting overtures.
The
exhibition is called « Del natural », and very rightly so, for it is the force of nature that envelops the viewer. An utterly tremendous and yet beautiful force indeed, be it from the animal or mineral kingdom.
One feels like one is in the middle of a kaleidoscope, surrounded by explosively coloured works. But one does not have to be in the midst of all these actions to be moved by this thrilling, expressionistic energy. It is not only produced by the power that soaks the artist's fiery palette.
T his outstanding colourist has an explosive technique that goes beyond using the right colours. She goes beyond the employment of brushes or any other tools. She uses her hands to obtain stunning, dynamic results, often not unlike a raging mountain river. This speed at times gives way to a majestic, truly Wagnerian grandeur.
There are also some tender, even humorous, spots that emerge, here and there, instead of the usual force. Unique.